Republicans continue their outreach to red state Muslims,
and they're doing a literally unbelievable job of it
.

A Republican state lawmaker in Texas is sending a message to her Muslim constituents: if they want to come calling at her Capitol office, they better pledge allegiance to the United States.

Newly-minted state Rep. Molly White (R) wrote Thursday in a Facebook post that she'd left an Israeli flag on the reception desk in her Austin office to mark the occasion of Texas Muslim Capitol Day. She said she also instructed her staff to "ask representatives from the Muslim community to renounce Islamic terrorist groups and publicly announce allegiance to America and our laws."

"We will see how long they stay in my office," White wrote.
The best part of Texas Muslim Capitol Day?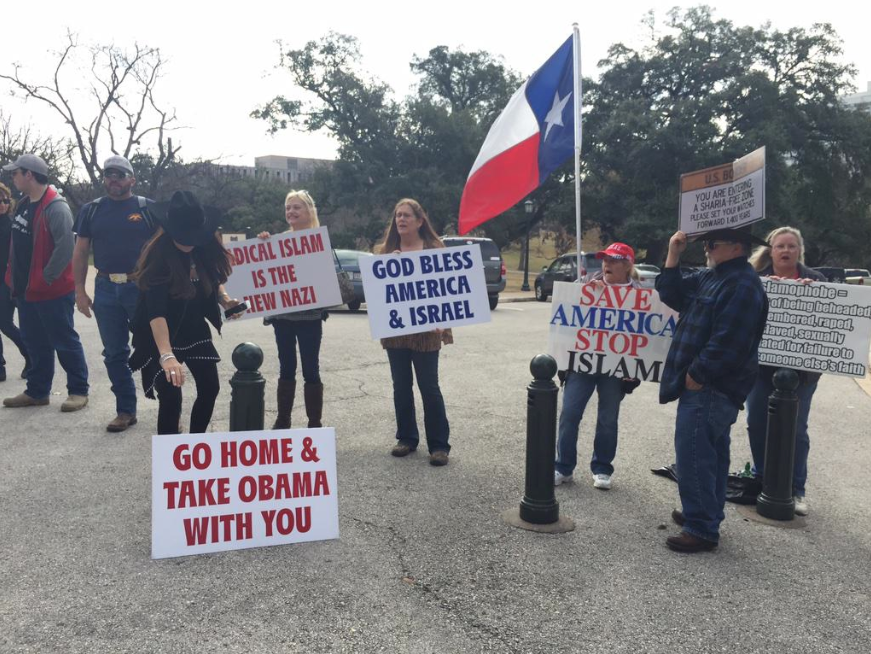 But remember, health care for poor people is liberal fascism. Meanwhile, demanding loyalty oaths from citizens is just being a patriot. I'm probably trying to silence her or something.