Thursday, August 24, 2023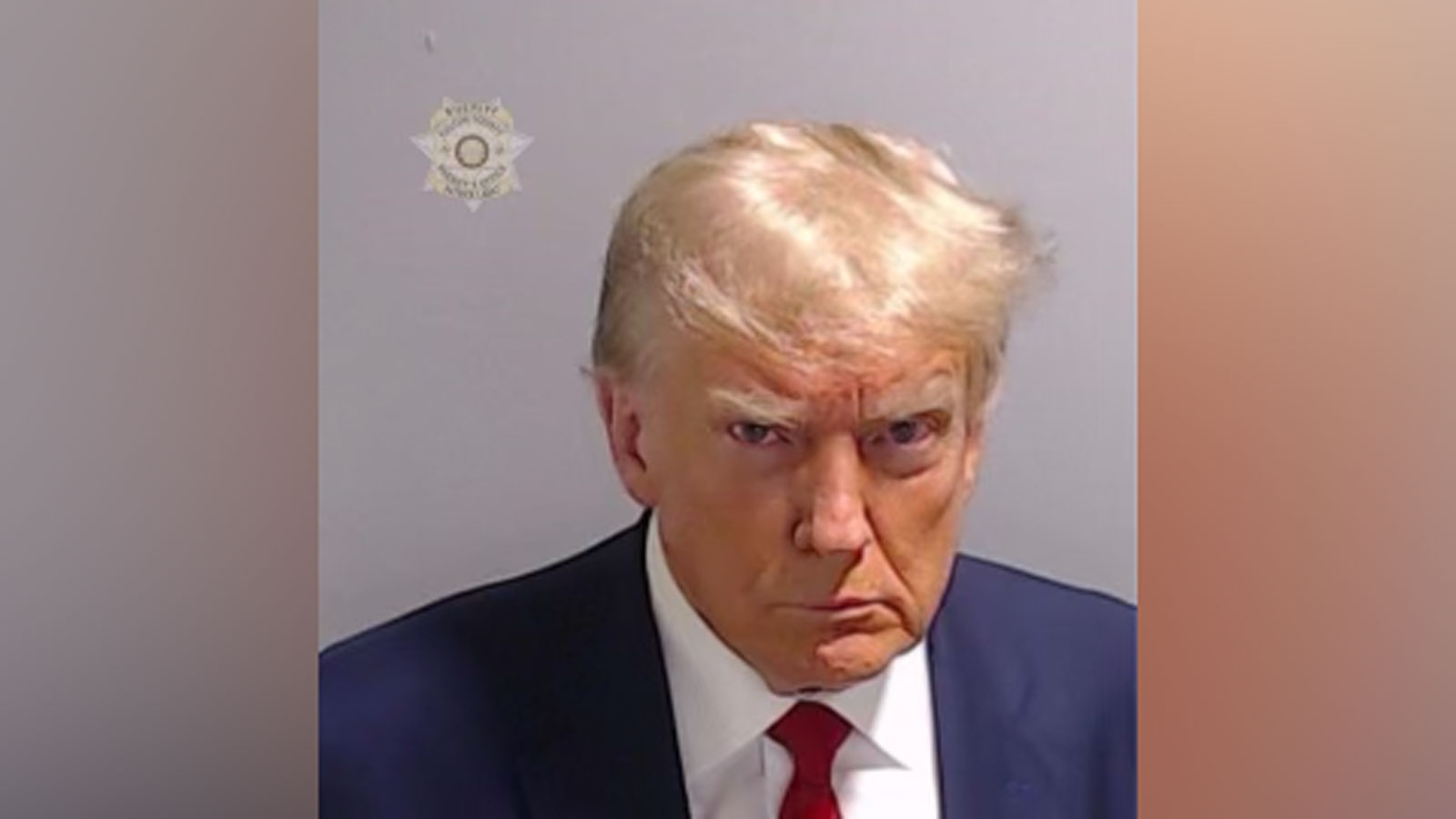 What a mug shot.
Hopefully the next one will be in his intake jumper.

Posted by

Zandar
Permalink 8:42:00 PM
No comments:



In a rambling interview, speckled with discussion of conspiracy theories from whether the billionaire sex offender Jeffrey Epstein was murdered in his jail cell to the role of federal agencies limiting the amount of water in washing machines, Trump took aim at critics on all sides in his traditional derisory fashion.

But the social media broadcast took a dark turn when, after discussion of the numerous criminal charges against Trump and divisions in the US, Carlson asked if he thinks the US is headed to "civil war" and "open conflict".

Trump said he didn't know but then added: "I can say this. There's a level of passion that I've never seen, there's a level of hatred that I've never seen, and that's probably a bad combination."

Carlson responded: "That is a bad combination."

Earlier in the 46-minute interview broadcast on Twitter, Carlson asked Trump if he is concerned "the left", after impeaching and then indicting him, would try to kill him.

"They're savage animals. They are people that are sick, really sick," Trump responded. "You have great people that are Democrats. Most of the people in our country are fantastic. And I'm representing everybody … But I've seen what they do."

Carlson, who is engaged in a protracted dispute with his former network after being taken off air, launched the interview five minutes before the Republican debate aired on Fox. If that was an attempt to upstage both Trump's rivals in the 2024 election and Carlson's ex-employer, then it would appear to have been successful. The interview had more than 80m views on Twitter within two hours of being posted.

Carlson opened with a question about why Trump wasn't at the Milwaukee debate.

"You see the polls that have come out and I'm leading by 50 and 60 points and some of them are at one and zero and two. And I'm saying do I sit there for an hour or two hours or whatever it's going to be and get harassed by people who shouldn't even be running for president?" he said.

"I just felt it would be more appropriate not to do the debate."
A casual conversation about the animals - not humans - on the left trying to have Trump killed, and what you, the loyal Trump cultist, should do about it. Totally normal stuff in a totally healthy democratic country, right?
The Republican-led House Judiciary Committee is expected to open a congressional investigation into Fulton County District Attorney Fani Willis as soon as Thursday, a source tells CNN – the same day former President Donald Trump is slated to surrender at the county jail after being charged for participating in schemes to meddle with Georgia's 2020 election results.

The committee is expected to ask Willis whether she was coordinating with the Justice Department, which has indicted Trump twice in two separate cases, or used federal dollars to complete her investigation that culminated in the fourth indictment of Trump, the source added. The anticipated questions from Republicans about whether Willis used federal funding in her state-level investigation mirrors the same line of inquiry that Republicans used to probe Manhattan District Attorney Alvin Bragg, who indicted Trump in New York for falsifying business records to cover up an alleged hush money scheme.

Meanwhile, Georgia Republicans could launch their own state-level investigation into Willis' probe, according to GOP Rep. Marjorie Taylor Greene of Georgia, who has spoken to top officials in the state about a potential probe. She has also been pushing for a congressional-led inquiry into Willis, who has previously dismissed GOP accusations accusing her of being partisan and consistently defended her investigation.

"I'm going to be talking to (House Judiciary Chair) Jim Jordan, (House Oversight Chair) Jamie Comer, and I'd like to also ask (Speaker) Kevin McCarthy his thoughts on looking at doing an investigation if there is a collaboration or conspiracy of any kind between the Department of Justice and Jack Smith's special counsel's office with the state DA's," Greene told CNN. "So, I think that could be a place of oversight."

It all amounts to a familiar playbook for House Republicans, who have been quick to try to use their congressional majority – which includes the ability to launch investigations, issue subpoenas and restrict funding – to defend the former president and offer up some counter programming amid his mounting legal battles. But they've also run into some resistance in their extraordinary efforts to intervene in ongoing criminal matters, while there are questions about what jurisdiction they have over state-level investigations.
All I have to say at this point is that whatever protective measures Willis has, she needs to triple them.

Wagner Group leader Yevgeny Prigozhin was on the passenger list of a plane that crashed in Russia's Tver region on Wednesday, according to the press service of Russia's Federal Air Transport Agency.

Ten people were killed in the crash near the town of Kuzhenkino, including Prigozhin.

"An investigation has been launched into the crash of the Embraer aircraft, which occurred tonight in the Tver region. According to the list of passengers, among them is the name and surname of Yevgeny Prigozhin," the department said in a statement.

Among the 10 dead were three crew members and seven passengers. The seven passengers were identified as Sergey Propustin, Evgeniy Makaryan, Aleksandr Totmin, Valeriy Chekalov, Dmitriy Utkin, Nikolay Matuseev and Prigozhin.

The crew was identified as Cmdr. Aleksei Levshin, co-pilot Rustam Karimov and flight attendant Kristina Raspopova.

The Federal Air Transport Agency said the plane was en route from Moscow to St. Petersburg.

Mykhailo Podolyak, an adviser to Ukrainian President Volodymyr Zelenskyy, said in a statement, "The demonstrative elimination of Prigozhin and the Wagner command two months after the coup attempt is a signal from Putin to Russia's elites ahead of the 2024 elections."

President Joe Biden has been briefed on the plane crash in Russia, according to the White House.

Biden told reporters he didn't "know for a fact what happened, but I'm not surprised."

"There's not much that happens in Russia that Putin's not behind, but I don't know enough to know the answer," he told reporters in Lake Tahoe, where he is on vacation.
I mean it's possible that Prigozhin is still alive somewhere, but I'm pretty sure whatever plans Putin has for him at this point, he wishes he had been killed in a plane crash if that's the case.
Russian officials are basically going SURE IS A SHAME HE'S DEAD, ALEXA PLAY BACK IN THE USSR right now, and I strongly doubt we'll ever really know what happened.
But Putin knows, and brother, he's not telling.

Posted by

Zandar
Permalink 10:00:00 AM
No comments: